I love food. However, i am not very blessed with the knife skills nor the determination to prepare gourmet meals. So most of the time when i am having meals by myself, i resort to takeaways and frozen food; which i must say, is nothing compared to the comfort of a proper home cooked meal. 
A life-changing moment came, when my brother's girlfriend (who is referred to as Feli) invited me to dinner at her place. and she has been feeding me quite frequently ever since.....
This is a little documentation of our food journey together.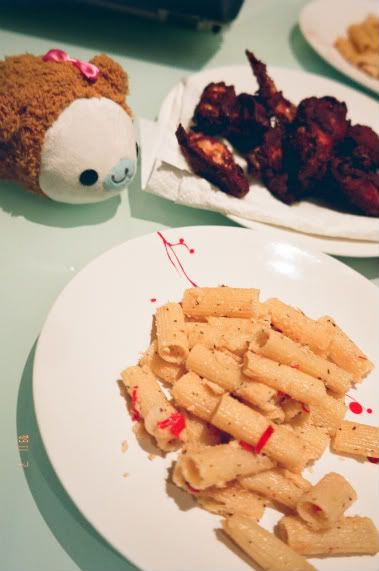 Crab meat pasta with deep fried chicken wings. Very yummy 
and homey chicken wings accompanied by a fresh and light